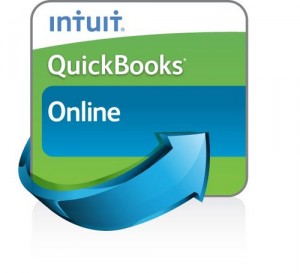 Historically, firms were required to buy, build, and maintain their IT infrastructures despite exorbitant and exponentially-rising costs. This presented a definite disadvantage to small or startup firms with limited financial resources. The cloud gives firms and companies of all sizes a revolutionary alternative. With the cloud, users can plug in and subscribe to services built on shared infrastructure via the Internet. The benefits are plentiful, and all you need to access QBO (QuickBooks Online) is one of the supported browsers (a list of these browsers is available at the end of this article):
♦ Time Savings – With cloud computing, your firm will save time with everything as the technology and data are always available and reliable. From not having to manage your software infrastructure to not having to travel back and forth to visit clients, to far less data entry, QBO offers a huge time savings for you, your firm, and your clients.
♦ Anytime, Anywhere Access – No matter where you are – Iowa, Illinois or Istanbul, and no matter what time it is, the functionality of the cloud allows you to have access and work anywhere with an always-on connection to your clients' data. There are no location or time-zone restrictions for filing that tax return.
With easy and mobile access using any of the supported browsers (see the list at the end of this course), users can do the following from anywhere, at any time:
Add and edit customers, vendors, and employees
Create and email invoices
View Balance Sheet and Profit & Loss reports
Access vendor, customer, and employee lists
View Bank account and credit card balances
Understand who owes you money and to whom you owe money
QBO contact information works with your phone to make calls, create emails, and even look up addresses using Google Maps TM
♦ Easy Client Collaboration – Cloud software is making client collaboration a reality for many small firms around the world, without it costing a fortune. Firms of all types are able to benefit from cloud collaboration, particularly those with clients eager to be involved in much of the workflow. QBO lets the client see what work is being done at every single stage of the process. The possibilities for both your business and your clients are endless.
♦ Secure Sharing – Many of the data centers in which SaaS (Software as a Service) environments are housed have security infrastructures that are much stronger and more secure than those infrastructures most individual firms are able to provide or afford. QuickBooks Online uses the same data-encryption technology as leading banks. QBO's servers are protected by firewall software, intrusion detection software and hardware, and security systems and personnel. QuickBooks Online is also a VeriSign Secured™ product.
♦ Speed and Productivity – No lengthy planning and implementation guide is necessary. The setup is so easy, that it's virtually non-existent. This means a shorter deployment time, which means more time with your clients.
♦ Automatic Backup and Upgrades – You and your clients will save enormous amounts of time not worrying about backing up data, taking it off-site, or upgrading the data and software to the latest version or release. It's all done for you with QuickBooks Online.
♦ It's Affordable – You'll experience cost efficiencies. Since SaaS applications are subscription-based, there are no license fees, meaning lower initial costs. QBO's support is free, included in the cost of the subscription. In addition, having a SaaS provider manage all your IT infrastructure means lower IT costs for hardware, software, and the people needed to manage it all.
As promised, here is the list of QBO-supported browsers, along with information on mobile access:
Windows Supported browsers
Internet Explorer for Windows, version 9 or higher
Firefox for Windows, version 4 or higher
Google Chrome (We recommend Chrome for accounting professionals as you will learn in a later course)
Safari for Windows 5.0.1 or higher
Mac Supported browsers
Safari for Mac, version 4.1.1 or higher
Firefox for Mac, version 3.6 or higher
Google Chrome (We recommend Chrome for accounting professionals as you will learn in a later course)
Mobile support for Blackberry, iPhone and Android, iPad*
There is a mobile version of QBO for the iPad using Safari to login, but the features are limited.