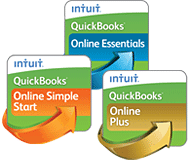 In addition to the general advantage of having cloud-based accounting with QuickBooks Online (QBO), here are some specific ways in which the features in QBO present significant advantages over the features available in QuickBooks desktop versions:
Activity Log – QuickBooks desktop offers the Audit Trail, which tracks a 

transaction being created, modified, and/or deleted. The Audit Trail does 

not track logins, third party activity, or list changes. The Activity Log in 

QuickBooks Online tracks all those activities.

No need for an Accountant's Copy – There is no need to transfer data 

back and forth via an Accountant's Copy when doing your work in a 

client's QuickBooks Online data. (In fact, there is no such thing as an 

Accountant's Copy in QBO.) Just log right in and do the work.

Invoice/Sales Receipt Automation – In QuickBooks desktop versions, you 

can memorize these transactions, but QBO will go further and send them 

out automatically to clients.

Delayed customer charges/billing – QuickBooks Online can automatically 

create invoices for unbilled time and costs, unlike QuickBooks Desktop.

Automatic e-mail reporting – In QBO, you can set up memorized reports 

and memorized report groups to run automatically on schedules you set, 

and the reports are sent automatically to specified recipients. QuickBooks 

desktop versions can't do this.

Bank transactions are automatically downloaded nightly – In QuickBooks 

desktop, you have to enter a password each time and initiate a bank 

download manually. QBO does it all for you, nightly, and automatically.

Unlimited report reader and time tracker users – QBO allows the setup 

of unlimited users to view reports only or enter time tracking, depending 

on the subscription level chosen. This is not available in QuickBooks 

desktop.

Both Class and Location tracking – While QuickBooks desktop allows for 

reporting on the company "pie" by class, QuickBooks Online Plus offers 

specifying either a class or a location or both on transactions, and can 

report on whatever is being tracked. This is a management tool that 

QuickBooks desktop just does not have.

For Accountants – Multiple Accounts Receivable and Accounts Payable 

lines in journal entries: 

QuickBooks desktop allows for just one A/R or A/P account per journal 

entry. As a result, recording yearend and reversing journal entries with 

multiple A/R and A/P accounts is time-consuming in QuickBooks 

desktop, but very easy in QBO.